Landscaping Tips from the Pros
Your garden is a reflection of your home. It is the first thing people see when they pull up on the sidewalk so it is important to let it make a good impression. Whilst gardening can be a fun hobby, it goes further than simply pulling a few weeds and trimming one or two overgrown shrubs. There are many things that you can do to turn your garden into a luscious landscaping dream. If you are not sure where to start, here are a few landscaping tips from the pros to help you on the way.
Plan for the year ahead
Gardens are not reserved for summers. Many homeowners are starting to embrace their flora during the chilly winter months. Don't allow Mother Nature to steal the thunder by stripping your trees bare; invest in evergreen plants. They retain their leaves year-round which means that you will always have a breathtaking garden. Evergreen plants work best when planted in front of corners and it can give an inviting feel to guests. This way you have curb appeal throughout the entire year which is a bonus if you are thinking of selling your house.
Connect highlights of the garden with a walkway
Walkways will never go out of style and your garden is all the better for it. Instead of walking that same trampled-down pathway between the patio and the garden, why not turn it into a beautiful walkway? Walkways are easy to construct and you can use any material you want: concrete stepping stone, flagstone, decorative brick, or crushed stone. It is a good idea to use a material that is similar to the exterior of the house. This way it ties the outdoor elements together, giving it a unified look.
Add a rock to a monotonous yard
Sometimes there is a thing such as too much grass. It can become very boring and it doesn't add enough depth to a garden – especially if there aren't any flowers to complement it. An easy solution is to add a big rock to the yard. Having a huge rock or two in your yard can create a sculpture-type effect without compromising the natural atmosphere of your yard. Before you go rock hunting, however, it is important to take measurements of the yard first. You don't want to end up with a rock that blocks the entire house.
Spruce up a corner with a berm
A tried and tested way to add a touch of pizzazz to a garden is to add a berm to a corner. A berm is created by building a mound and covering it with rocks or flowers. It adds color and texture to an otherwise flat yard. The great thing about building a berm is that you can build it as high as you want and modify it in any way you think is going to complement the house. They work particularly well in corners because corners are mostly unused spaces in a yard.
Make a water feature look natural
A water feature, like a fountain, can make a garden look incredibly elegant but it can also stand out like a sore thumb if it is not incorporated properly. If you want to add a water feature, you have to let it blend in with the rest of the garden to make it look more natural. Use a natural stone or material, like the types that are used on the house, to build it up. Don't use too many materials because this can also backfire. A good rule of thumb is to use no more than three elements per area.
Add outdoor seating
We often feel the need to escape so instead of spending money on a quiet, secluded holiday place, create a serene space in your garden. Install a patio or a single outdoor seat in an area of your garden that is away from the house. Add a few tall trees and flowers, and you have the perfect private place designed just for you. Get chairs and benches that are durable but comfortable so that you can sit or lie down to enjoy a fresh breeze whilst unwinding. A nap in the garden might just be the best thing to do in your own backyard.
There are so many things that you can do when you landscape that you might find you are overwhelmed with options. If you are unsure, the best thing to do is to remember to keep it simple. You can always add more elements but you can't always remove what you have already installed.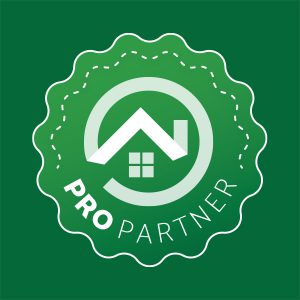 Skilled laborers... publish a Home Pro Partner profile and invite trusted referral partners to your company profile.
Reach new customers with Home Pro Partners, no lead fees, no gimmicks, no hassle.