How long does it take to retile a bathroom?
Retiling your bathroom? There are several different factors to consider when planning your bathroom renovation. If you ask how long it takes to replace your old tiles and install new ones, you should be sure not to miss any details out as this could cost you some time and money later.
We have listed below the key factors alongside useful information to help you assess the time and money needed to retile your bathroom.
More Bathroom Fittings Means Longer Time For Retiling
When retiling your bathroom, you also have to think about your bathroom fittings. While this may seem like common sense, the cost and time for bathroom retiling may vary depending on what is being fitted in your bathroom.
Typically, when you have installed more fittings the more time it will take to retile your bathroom because you will need to remove these fittings first. Moreover, there can be expected delays in retiling the bathroom.
Hence, it always makes sense to have a compilation of what needs to be fitted into the room if you are replacing your old tiles. By doing this, you get a clearer idea of how long it will take for retiling to complete.
Baths
Showers
Basins
Tiles
Radiator
Extractor fan
Flooring
Lighting
The most time-consuming task is to include a new bath or shower. When you retile your bathroom, you may need to remove the fixtures and reinstall them back once the tiles have been glued completely on the wall. Moreover, you may need to wait for the grout to dry as well.
Once you have a full list of your fittings, you can estimate the time within which your bathroom retiling project may be done.
Who is Constructing Your New Bathroom Suite?
Are you doing it yourself? Are you hiring a professional handyman to install bathroom tiles for you?
While on average it takes around a week or two to retile your bathroom, the duration may vary depending on who is going to retile your bathroom tiles. If you are hiring two or more professionals, the retiling may go faster.
Bathroom fitters can certainly work fast. Moreover, having more people to work on various tasks during the installation can make the project simpler. For example, some individuals may be assigned to do a particular task such as framing, cabinets, and countertops. Another group of professionals will take care of toilet installation and plumbing.
Take note that hiring more people to work on your bathroom may also require an extra budget. You need to strike a balance between your time and your cash. If you are busy DIY and you need to retile your bathroom, you have no choice but to hire professionals.
But if you are confident, you can carry out a project like this, you may do so. While it may sound ambitious to retile your bathroom, it won't matter as long as your bathroom is not too big and you have the necessary tools for the project.
Position of Your New Bathroom
Another factor that affects the time required to finish retiling your bathroom is whether or not you would want to positive your new bathroom suite. If the answer is yes, then it would take around a month for the project to finish.
Repositioning your existing suite may require additional plumbing work and a full tiling job. The different bathroom layouts and the number of fittings can also add to the total time of the project.
The bigger your project, the longer it will take to finish retiling your bathroom. It is wise to keep a list of bathroom refurbishments needed to complete the project. With a clear list of everything you need to, you can map out the room properly.
If your bathroom has a new layout and position than the previous one, you are inevitably going to take more time. At least, you have your list handy because either you or the handyman will have to follow the same list.
The Bottomline: All you Need to Know About a Bathroom Retiling Project
A full retiling project can take up to a day. However, this typical timeframe may be affected by a lot of factors such as who is doing the project, how many fittings you have, and whether or not you have people skilled to carry out the task.
Moreover, you also need to take into consideration the size of your bathroom. Bigger bathrooms need more time to finish because it requires more tiles to be installed. If you have a smaller bathroom, you can finish retiling it in just one day. As long as you also have the right tools and materials, doing it yourself will not give you so much to worry about.
If you have no understanding of tiling, you need someone to carry out the job for you. Tiling walls can be a quick job with the right person. Even so, you also need to think about how the job is carried out.
Since the bathroom is one of the most essential parts of your home, we suggest that you should compromise the quality with time. If it takes a month to install tiles of the highest quality, we advise that it is already a good deal.
If you are looking to achieve a flawless tiled bathroom, choose someone experienced and skilled to do it for you. The end finish will be worth it. It is also something that you can be proud of in your bathroom as a homeowner.
Moreover, while bathroom renovation costs can be on the higher side, it is always worth the investment in the long run. Homes with retiled and refurbished bathrooms can also increase in value. So for a quality finish across all of the different elements, do not hesitate to call an expert.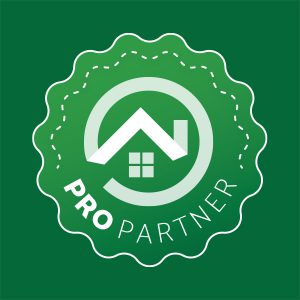 Skilled laborers... publish a Home Pro Partner profile and invite trusted referral partners to your company profile.
Reach new customers with Home Pro Partners, no lead fees, no gimmicks, no hassle.