The most difficult part of redecorating is choosing the right colors for your home. You might have the perfect furniture and styles in mind but you have no idea which shades should go with it. This is why color consultation is the perfect solution. A color consultant not only matches colors to the décor you have already bought but they use color psychology to match colors to the functions of the room. A bedroom calls for relaxing colors whilst a living room might demand something more vibrant. Here are more benefits to having a color consultant help with redecorating your home.
They save you time
Just because you are redecorating your home does not mean that you forfeit your other responsibilities. In fact, most of the time you are squeezing redecorating in between work and family life. A color consultant will eliminate any need for extra research because they have already done it for you. You won't have to worry about scrolling the internet to decide which shade of grey will be best suited for your bathroom; a color consultant would have already laid out a few options for you. A task that would usually take you several hours (or days if you are indecisive) will be completed in two or three meetings.
They save you money
Imagine you decide on a certain color, you start painting the walls, and looks nothing like it did in your head. Now you need to redo everything and this costs money! Even if you didn't get as far as painting the room, you might still be buying paint and fabric samples that you sort through for a few weeks. A color consultant will help you stretch your budget by providing ideas and samples of their own, and this leaves you with more money for furniture and other decorative items.
They can help you with financial decisions
If you are on a tight budget, you can't afford to waste money. There is bound to be a time where you don't know what to spend your money on. Should you buy a more expensive paint or should you buy a designer couch that you have had your eye on for the past few weeks? A color consultant can help you in making the right decision so that you don't compromise your wants or your budget. They will tell you what the best financial decision will be to make your home look amazing.
They keep up to date with the latest trends
Redecorating your home probably means that you want to get rid of the old and say hello to the new. A color consultant will know the latest trends and how to incorporate them into your home even if it is a bit older. You might not be thinking of it now, but when you want to sell your house, buyers look for homes that are modern and trendy. A color consultant will know how to make your house look attractive and this will boost the resale value of your home.
They are an objective third party
If you are redecorating with a partner, you might find that your styles and tastes clash quite a bit. You might want soft tones in the kitchen and they might want red tiles from floor to ceiling! A color consultant can act as a mediator if you are at your wits' end with choosing a color or style. They can advise you as to what would work best in a room and explain why certain styles won't match with the function of the room. However, you should be prepared to tell them why certain colors mean something to you and they will find the best way to incorporate it into a room.
They help pull everything together
You might already have the right color scheme but as soon as you start working, it just doesn't seem to match what you have in the room. A color consultant can cast a fresh eye on the styles and colors you have chosen and pick up on something that you might have missed. It might be something simple like rearranging the furniture a certain way to let natural light come in or you just had to add the perfect accent piece to bring everything together again.
Color consultants might seem like a frivolity when it comes to home decorations but they can be a vital part of the process. They might cost you a bit more than you bargained for but they will help you make the right decisions from the start and save you money in the long run.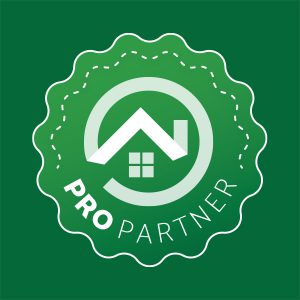 Skilled laborers... publish a Home Pro Partner profile and invite trusted referral partners to your company profile.
Reach new customers with Home Pro Partners, no lead fees, no gimmicks, no hassle.