Can a concrete driveway be resurfaced?
Wondering if you can resurface your concrete driveway?
Concrete driveway resurfacing is a great solution to improve your home's curb appeal without spending too much time and money on the repair. Instead of ripping off your concrete driveway and completely replacing the old concrete, you can opt for this idea.
Resurfacing surface is ideal for cracked, discolored, dated, or damaged concrete. It basically uses coating or overlay to transform the appearance of your driveway.
How Do you Resurface Your Driveway?
Concrete driveway resurfacing is also known as concrete refinishing. It involves refilling the surface with a hunk of new concrete and adding more finishing touches to it to make it look more attractive. It requires the right tools and products to achieve a seamless result.
If your concrete driveway is showing cracks and damage, you can use a sealer or filler to fix them. The following are steps on how to refinish your concrete driveway.
Clean the surface. Remove all dirt, oil, and other debris from the surface. You can use a pressure washer to remove dirt and grime, instead of brushing or sweeping them through. The concrete has to be thoroughly clean to provide a better canvas for your concrete coating.
Prepare the surface. It is best to acid wash the surface to create a porous structure. This allows the concrete overlay to bond better to your existing surface.
Mix your materials. Combine your overlay components to prepare for application. Add grit additives or coloring agents depending on the end goal that you want to achieve.
Apply the coating. Spread the mixed overlay onto the area. Use a trowel to evenly spread them on the surface and wait for a couple of hours for the coating to dry. Depending on the density, it usually takes at least 24 hours for it to dry. Always consult the product label if you are doing it yourself.
After waiting ample time, you can seal the surface. A concrete sealer is a protective coating that will keep your driveway looking its best.
Can I Resurface My Concrete Driveway Myself?
Well, it is possible that you can resurface your concrete driveway yourself. As long as you have tools and experience in resurfacing, you should be able to carry out the project smoothly. However, if you have no prior experience with concrete driveway resurfacing, we suggest that you hire a professional handyman to do it for you. Proper application is a must for concrete driveways.
Take note that your vehicle will pass over it from time to time. When not done well, your driveway could be damaged by the weight of your vehicle. In the end, you will have to redo the process. With this, you should also be aware of the possible issues with concrete resurfacing.
Inclement weather such as rain, humidity, and extremely hot weather can interfere with the quality of your resurfacing job.
The improperly prepared surface can lead to additional damage in the long run. If your surface is not cleaned well, it is possible that the filler and sealer will not properly bond with the concrete.
Product not applied evenly can lead to bulky and lumpy surfaces. If you don't have the right tools, you may end up with splotches that look inconsistent with the rest of your surface.
How Much Does It Cost To resurface a Concrete Driveway?
The average cost of concrete driveway overlay can vary depending on your location, project size, and professional fee. On average, the cost is about $3 to $20 per square foot. The following are factors that may affect the cost of your concrete driveway resurfacing.
Condition of your existing surface
Additives you want to include
The number of colors you choose
Design work involved
The following are some concrete coatings that you can choose for your driveway.
Abrasion-resistant
Decorative options that meet your desired design
Ease of application
Fast curing
Good adhesion
Low in harmful VOCs
Can I use Epoxy to Resurface My Driveway?
If you are considering an epoxy driveway, you also need to consider the cost and time. Even so, epoxy can be a great option for driveways because of the following reasons:
It takes longer to cure. The curing time for epoxy coating is quite longer compared with a concrete coating. Since you are applying on your driveway, you run the risk of exposing it to heavy rains and other harsh weather conditions that may destroy your driveway.
Moreover, the longer it takes to cure, the more dust and debris can stick on the surface. It is nearly impossible to control these elements considering that your driveway is exposed to open space. If you are getting unexpected rainfall, it will also affect the quality of your driveway.
However, epoxy coating is great for garages. They're durable and efficient for your tires. Since garages are covered with roofs, you won't have any issues with unexpected changes in weather conditions.
The presence of moisture can loosen up the adhesion. An epoxy coating can only be done best when applied in a controlled environment. However, for an inexperienced individual, there is a high risk that your epoxy will be exposed to factors that can affect its quality. These include sudden rainfall, falling debris, and many more. The cause is often due to lack of experience or lack of tools.
There is a high tendency of discoloration due to the UV light coming from the sun's rays. Unless your driveway is covered, the sun rays can negatively impact the color of your driveway.
This is why we don't usually recommend epoxy coating on uncovered pathways. While it is long-lasting and durable, prolonged exposure to the sun can cause it to become yellowish.
The Bottomline
In general, resurfacing is an ideal solution if your driveway has dents or damages on the surface. It helps it to look good again. However, if your driveway is completely wrecked and you want it to look better, resurfacing is not the only solution you can opt for. When your driveway is completely damaged, you may need to redo the whole structure.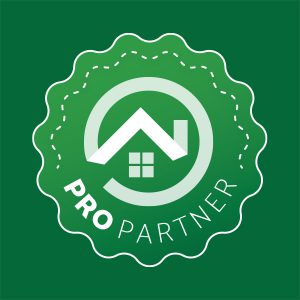 Skilled laborers... publish a Home Pro Partner profile and invite trusted referral partners to your company profile.
Reach new customers with Home Pro Partners, no lead fees, no gimmicks, no hassle.