6 Tips to Keep Pests Away
Cockroaches. Termites. Spiders. Ants.
Don't you just get the creeps when you see these words?
Pests are a tiresome problem for many homeowners and they are persistent. Not only can they cause damage to your property but they can also spread infections and other diseases. The best way to get rid of pests is to call pest control but this does not always fit everyone's budget. Before you look for a cure, it is better to prevent. Here are a few things that you can do to prevent bugs and pests from infiltrating your home.
1. Keep the kitchen clean
Pests love dirty surroundings so it is always a good idea to keep the kitchen clean. Even though you might think it is clean under normal circumstances, there are small things that you might overlook. Keep the kitchen counters clean and disinfect it as often as possible. Make sure to clean up properly after you have prepared food. Food particles are an open invitation for pests to enter your home. It might not ensure that you won't ever have pests in your home but it does reduce the chances of an infestation.
2. Keep the bathroom clean
The bathroom might not be an obvious location for pest infestations because it is usually kept as clean as possible. But there is always a chance that something unwanted can live inside the bathroom. Bathrooms should be kept clean and dry at all time. Clean the toilet bowl every day using a toilet cleaner and make sure that you clean the toilet cleaner regularly, too. Wash the sink at least once a week with a heavy-duty cleaner and make sure that the drains are not clogged. The shower curtain must be dry and free of moss and replaced now and then with a fresh one.
3. Get rid of stagnant water
Mosquitos love stagnant water which is why it is important to get rid of it as soon as possible. Ensure that the area around your house is clean and that there isn't a build-up of water anywhere. Clean the drains running outside your house and make sure that they are in working order. If you have an air conditioner, avoid catching the excess water in a bucket. Rather connect a pipe that can carry it off into the garden. As soon as water stands, it becomes a breeding zone for pests that carry malaria and dengue.
4. Dispose of garbage regularly
This should be a no-brainer but sometimes we get busy and we let the garbage disposal build up quite a bit. Garbage should be disposed of every single day because if it increases it attracts rats, rodents, and cockroaches. This gets even worse if rotten food particles are lying around the house. It becomes dangerous because rats and rodents especially carry diseases that can be harmful to children and pets in the house. And once you have a rat infestation, it gets difficult to get rid of them.
5. Maintain your garden
Of course, bugs don't only come inside your home – they also live in your garden. Bugs are every gardener's nightmare because they tend to feast on the plants and flowers you have worked so hard in growing. Make sure that you spray for bugs regularly. Fill up any holes in the ground where water can accumulate and if you have a fountain, make sure that it is cleaned regularly. Prune the bushes to eliminate overgrowths and keep the garden neat so that there is limited space for pests and bugs to hide.
6. Get rid of the things you don't need
Clutter is a perfect place for pests to breed because no one uses the things they decide to live in. So they are having the best time, unbothered by anyone, infiltrating your home. Decluttering is the best way to prevent pests and germs from building up. Sell, donate or throw away old items, especially toys if your children are grown up. If you find it difficult throwing something out ask yourself whether you will use it in the next three months. If the answer is no, it has to go!
The first signs of bugs and pests could mean that you already have an infestation. If you have followed all of the above tips and you still have a problem with them, it is time to phone the professionals. Pest control companies will ensure that they take care of pests and bugs the hard way and give you peace of mind.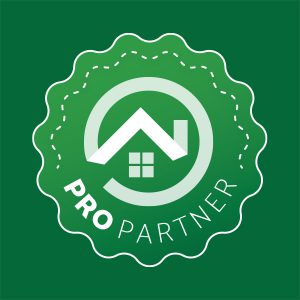 Skilled laborers... publish a Home Pro Partner profile and invite trusted referral partners to your company profile.
Reach new customers with Home Pro Partners, no lead fees, no gimmicks, no hassle.