10 Must-Have Tools for Homeowners
One of the things homeowners forget about when they move into their first home is to purchase a good set of tools. In between all the excitement and redecorating, it can completely slip your mind – until you need a hammer or a screwdriver to fix something that broke. If you have bought tools before, it can be intimidating. Where do you start with such a wide range of products? There are a few necessities that you can narrow it down to. Here are 10 must-have tools for homeowners.
1. Cordless drill
A cordless drill will probably be the tool you use the most in your toolbox. It will come in handy when you are driving bolts into the wall to mount your TV or tightening hinges on doors and gates. A cordless drill is convenient because you never have to worry about finding an outlet or a cord for it to work.
2. Claw hammer
You probably know what these are without realizing what they are called. A claw hammer has a flat head for hammering and a v-shaped notch at the back for pulling out nails without damaging the surfaces. This is a must-have if you are renovating or removing fixtures and you don't want to break things apart. When buying a claw hammer, make sure it is durable and that it won't break in half when you use it.
3. Level
You can simply not build or hang anything without a level. Unless you want your artworks, mirrors, and other fixtures at an angle, then you cannot go without one of these. You can choose to opt for a water level or a laser level if your budget allows you to. Both work equally well.
4. Manual screwdriver set
A screwdriver is one of the most used tools in a house. It is necessary for assembly furniture removing light switch covers and tightening knobs. You'll find that not all screwdrivers are the same size which is why a manual screwdriver set is a necessity. Different sizes and heads will make sure that you get the job done.
5. Putty knife
A putty knife is useful for when you are filling cracks or scraping away excess paint. It gives a smooth and neat finish to whatever project you are working on.
6. Needle-nose and tongue-and-groove pliers
When you buy pliers make sure that you buy both of these for your toolbox. Needle-nose pliers are perfect for bending and gripping nails where bulkier tools can't reach. Tongue-and-groove pliers are useful for fastening and crimping things effectively.
7. Staple gun
It might not seem necessary, but a staple gun will come in handy. It is great for reupholstering the furniture or stapling loose edges of carpets into place. Manual staple guns are perfect for if you are on a budget and they are easier to use than pneumatic staple guns.
8. Allen wrench set
An Allen wrench is also known as a hex key and it is a small, L-shaped wrench used for driving bolts and screws with hexagonal sockets. It is often included in DIY furniture that you have to assemble at home but it is always useful to have a set of your own that you can fall back on in the event of an emergency.
9. Digital tape measure
You might have a tape measure at home but a digital tape measure changes the game completely. It makes it easier and quicker to record measurements, and you can convert it on the spot without having to leave your project to get your phone and do manual conversions. Some digital tape measures also have memory storage options that are useful for when you don't have pen and paper at hand. They are generally a bit more expensive than manual tape measures but this is one thing you are going to want to splurge on.
10. Handsaw
Last but not least, your toolbox is incomplete without a handsaw. It is useful for making quick cuts in wood and it is simple to use than a power saw. This is a must-have if you like building your own furniture or doing your own repairs around the house.
A toolbox is one of the most important things to have around the house. It saves you money because you don't always have to phone the handyman to have something fixed and you don't have to borrow tools from anyone else either. When buying your tools, make sure that you buy from established brands that provide quality equipment.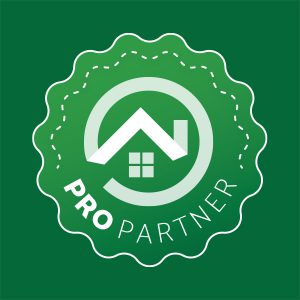 Skilled laborers... publish a Home Pro Partner profile and invite trusted referral partners to your company profile.
Reach new customers with Home Pro Partners, no lead fees, no gimmicks, no hassle.